Welcome to Solutions Home Health, where we are dedicated to providing exceptional care in the comfort of your own home. Our comprehensive range of services is designed to meet your unique needs and help you regain independence, improve your overall well-being, and enhance your quality of life. With a rich history of innovation, Solutions Home Health has been at the forefront of revolutionizing the Home Health Industry since introducing the groundbreaking Substantive Outcomes framework in 2005. We have continuously spearheaded the identification, benchmarking, and realization of the Six Outcomes, which serve as crucial indicators of patient success in the comfort of their own homes. Backed by a highly skilled team of advanced Nurses and Therapists, we are dedicated to providing you and your family with unparalleled expertise, unwavering support, and a comprehensive range of resources tailored to address the unique challenges you may be encountering.
Introducing Senior Solutions: Revolutionizing Home Health Care Excellence
 Unparalleled Expertise: Our front-line clinicians, recognized as industry experts, go beyond providing exceptional care. They also train clinicians across the country, sharing their knowledge and empowering others to achieve outstanding outcomes.
Transforming Patient Success: At Senior Solutions, our commitment to excellence drives us to deliver results that truly matter. Our patients experience a remarkable 50% increase in the Six Outcomes crucial for their overall well-being and success.
 Advancing Research Collaboratives: For 18 years, we have led groundbreaking research collaboratives, collaborating with experts to discover innovative solutions that address the unique challenges faced by patients like you.
Empowering Clinicians Nationwide: Our reach extends far and wide, having worked with and trained over 2,500 front-line clinicians across the country. Through our extensive network, we foster a community of skilled professionals dedicated to providing top-tier care.
Extensive Certified Clinical Education: Our commitment to excellence is reflected in the development of over 200 hours of advanced certified clinical education. Designed for doctors, nurses, therapists, and social workers, these programs ensure our team remains at the forefront of industry knowledge.
Endorsed by Healthcare Leaders: The clinical leaders of over 400 healthcare entities have embraced our clinical approach, recognizing its effectiveness in achieving positive outcomes for patients.
National Impact: Our senior staff members are influential figures, sought-after for their expertise. They travel nationwide, training and delivering captivating lectures, equipping others with the key insights needed to attain essential outcomes in home health care.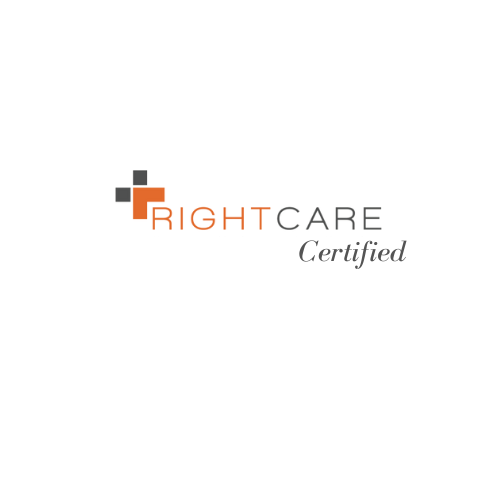 The research behind RIGHTCARE's senior ministry programming was started in 1999 by a Christian healthcare clinician who was seeing senior patients failing at an alarming rate and felt that there needed to be more effective care models for these seniors and for their adult children.  After prayerful consideration he started a research company. Since its inception, that research company (RIGHTCARE) has developed leading break through care methodologies with over 120 major research collaboratives involving 300+ organizations and 75,000 senior lives. RIGHTCARE helps seniors by implementing leading community-based care models through local faith communities. 
As we all know and appreciate, the Bible is consistent and clear in its message about their response to those who are least able to fend for themselves. The Old Testament mentions widows and orphans among those who should be singled out for special care and protection (Exod. 22:22; Deut. 27:19). James says that caring for widows and orphans are the premier fruits of true worship of God (James 1:27). He continues his treatise by explaining that seeing need and helping with that need is a natural expression of faith (James 2:14-15). As their society ages, the opportunities for loving their elders provide an obvious mission field for today's Church, allowing for a deepened faith, while bringing love and solutions to an exploding and vulnerable population. So for those who feel a desire to fulfill this wonderful mission, how then can you care for your elderly in a way that makes a difference for them? This desire to be faithful to such a profound Biblical response has led to twenty years of research into senior need and Church outreach.
RIGHTCARE's mission is based on local churches, providing community organizations with leading care programming and guiding them to work together, helping seniors and their adult children navigate the often severe challenges that can come with aging. To that end, RIGHTCARE partners with churches, fire departments, non-profits, providers, municipalities, and government organizations to make that happen. Each year their focus is adding churches, their care teams, and their cities to the collaborative serving seniors in a way that makes a real difference.
Hundreds of dynamic and compassionate organizations help RIGHTCARE fulfill its mission. Join them as they strive forward in expanding services and providing meaningful help to keep pace with the needs of their growing senior community.
They have put together key community health partners that are leading their fields in Outcomes for seniors who are a part of the Initiative and committed to advocating for our members. These are leaders in the field of senior outcomes who serve as resources our members can turn too and trust. They have Geriatricians (Physicians), Care Managers, Home Health Providers, Assisted Livings, Private Duty Care providers, Hospice providers and other specialists who have completed advanced training to work with them. Their services are accessed and paid through normal required channels. Know that they are working closely with their church and let them know you are members. 
Need Help With Home Healthcare Solutions? We Are Experts!